In SPACE no one can hear you CLICK
Post-jam update: much better graphics and polish
---
The Epic MegaJam is concluded and we are finally able to publish an update to the game!
The biggest change is the complete graphics overhaul on Oculus Quest. Now the Quest version looks the same as the PC version without the bloom. Also added better lighting (everything is still faked using custom unlit materials) and fake shadows for the floor spikes.
We were able to achieve this by optimizing the default UE4 tonemapper from ~200 instructions down to just 11 instructions, which allowed us to use it on the Oculus Quest.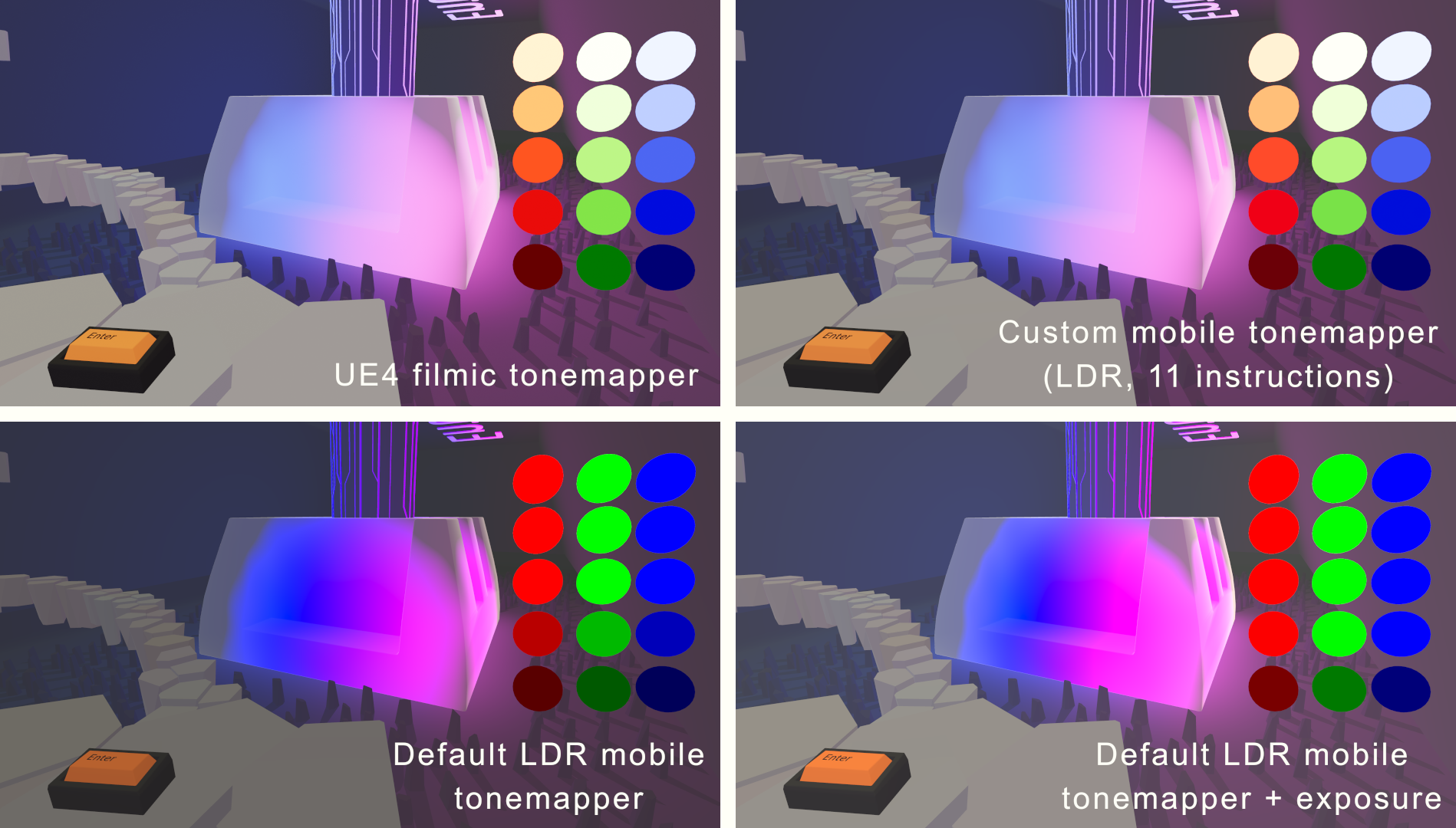 Also a bunch of other improvements:
Saves
Rotation using thumbsticks
Better sound mixing
Better spectator screen for PC
Various bug fixes
Join our discord to follow this and other projects!
Files
Hollowdilnik_InSpaceNoOneCanHearYouClick-v0.1.0.zip
66 MB
Oct 14, 2021
Hollowdilnik_InSpaceNoOneCanHearYouClick-v0.1.0.apk
77 MB
Oct 14, 2021
Hollowdilnik_InSpaceNoOneCanHearYouClick_WithPreReqs-v0.1.0.zip
105 MB
Oct 14, 2021
Get In SPACE no one can hear you CLICK